Welcome Address
---
Welcome back
We missed you!!!
Since our last ESTS meeting in Dublin Sars-coV-2 really changed the world in many ways, due to its massive impact on almost everything in the world. After 2 years of unwanted but necessary virtual ESTS and other meetings, the time is here to physically meet again amongst thoracic surgeons, residents, trainees, (specialized) nurses, OR crew, industry and all interested is this fantastic domain in medicine.
We therefore are extremely delighted to welcome you to The Hague, The Netherlands, for the ESTS Annual Meeting 2022
Holland is much more than tulips, windmills, canals and wooden shoes, and The Hague proves this. In this city the parliament resides, the King has his working and private palace but also the Embassies, the International Court of Justice and the International Criminal Court are located here.
The third largest city of Holland has the largest coastline: more than 11 km beach and two famous and popular seaside resorts: Scheveningen and Kijkduin.
It has the grandeur of a royal residence and the friendliness of a small town in a multicultural and truely international setting.
The Hague as a city and ESTS and this meeting match perfectly:
The European Society of Thoracic Surgeons is about International collaboration, learning together and sharing experience and knowledge but also preparing the future generation in a rapidly changing surgical world. Equally important are the friendships, networks and a perfect environment to get in touch with the Industry.
The ESTS meeting is the place were members and many other colleagues meet and we would like you to be part of this. Please also bring your team members: (specialized) nurses, OR team members: we can only perform as a team.
Join the plenary sessions, come to the breakfast meetings and social events, learn from colleagues, tell us about your own expertise and experience.
Learn about new techniques, new instruments, and new possibilities within our profession and about disease management, let's talk about new topics; how to get the patient fit for surgery (prehabilitation) and how can we stay fit to perform and last but not least how we manage sustainability in Health Care f.e, within our OR.
The world is changing rapidly and many challenges are ahead of us and thoracic surgery and present and future surgeons have to move along.
In other words: learn, share, teach and enjoy, where after 2 years of no physical ESTS meetings, this is the occasion to renew and refresh our social interactions live!
We can do this together in The Hague 2022 where we all wholeheartedly welcome you on behalf of the Local Organizing Committee.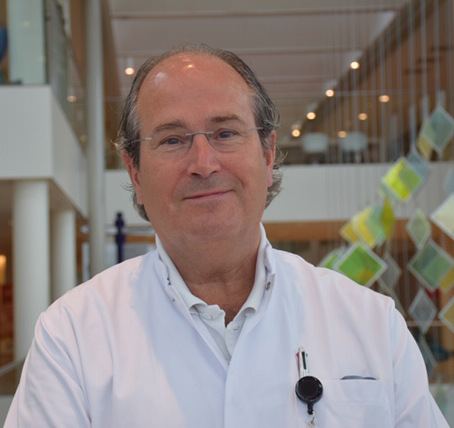 Willem-Hans Steup
Chair of Local Organizing Committee ESTS 2022
Dear Colleagues, Dear Friends,
On behalf of the Board of Directors and the Program Committee it is a great pleasure to invite you to the 30th ESTS meeting next June 19-21 in The Hague, Netherlands.
The last couple of years have been a very difficult time and we have gone through personal and professional hardship and sorrow. The scientific community has been physically separated and many of those events which in the past we considered a nice routine have been violently scrapped from our lives. We have been forced to communicate and learn science through online events and webinars. They were very effective in keeping us up to date with the latest scientific evidence, but they were not enough.
A scientific congress is not just a series of lectures or talks delivered from a podium, there is much more. There is the social interaction, meeting old friends and making new acquaintances which may turn to become lifelong, discussing a project over a coffee, inviting colleagues to spend time in our unit. Especially for young doctors, a congress represents the unique opportunity to meet renown surgeons and perhaps establish connections that can lead to new professional opportunities.
There is a congress beyond the congress which for most is even more relevant than the lectures or symposia.
I am happy to inform you that the Board and Program Committee have agreed this year to revert to a face to face meeting. It is particularly symbolic that the next Congress, the congress which will epitomise the return to our beloved "normality", will be the 30th Annual Congress of our Society. An important birthday for ESTS.
The Program Committee has been working hard to put together a vibrant and comprehensive program. A program which will be up to the expectations of our many thoracic surgical colleagues who have continued to faithfully support our Organisation during the last period.
Improving patient care through training and education is the core value of ESTS and we will always do our best to align our activities and our programs to this mission statement.
Dear Colleagues and Friends, as President of ESTS, the world's largest society for General Thoracic Surgery, I am very happy and honoured to welcome all of you to The Hague next June to share and learn the most up to date evidence in our specialty and to enjoy networking with your friends and colleagues.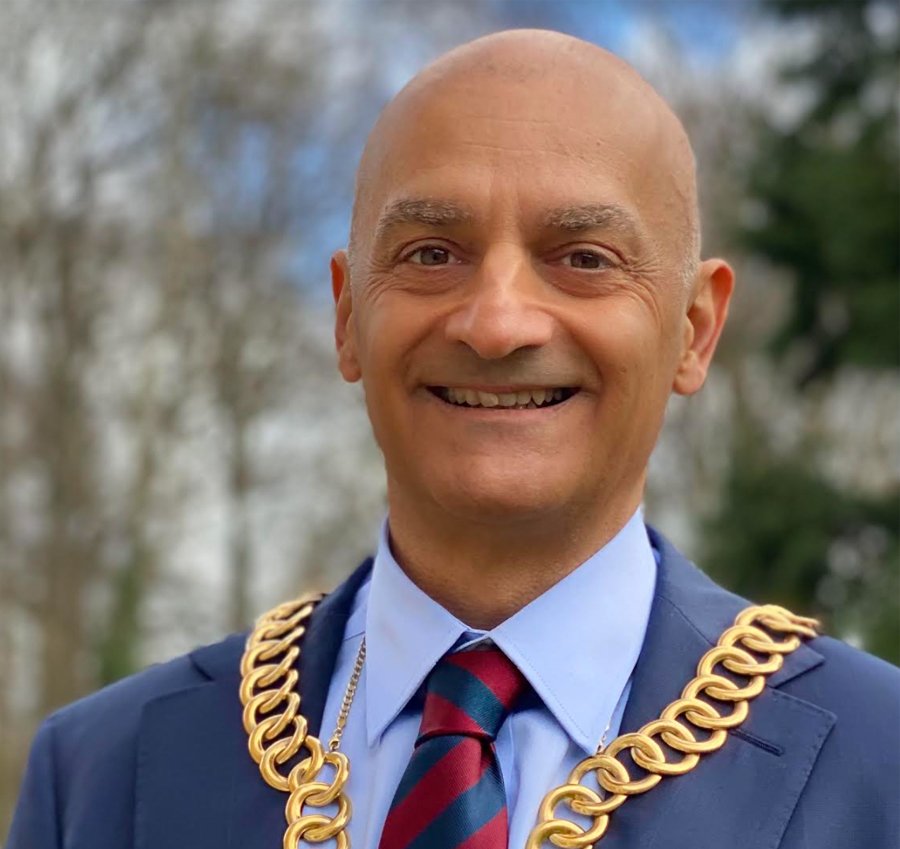 Alessandro Brunelli
ESTS President